Our World Headquarters, built in 2015, sits on a 20-acre campus in beautiful Southwest Florida. It has its own parking garage with 900 spaces, electric car charging stations, a courtyard, walking trails, cafeteria, childcare center, and fitness center. The more than 248,000 square-foot building is built to be energy efficient, with 2,300 solar panels providing almost 15 percent of the building's energy and an ice storage system to help keep the building cool. It even reuses rainwater in the building's restrooms.
Information on Living in Southwest Florida: SWFL Benefits – Hertz PDF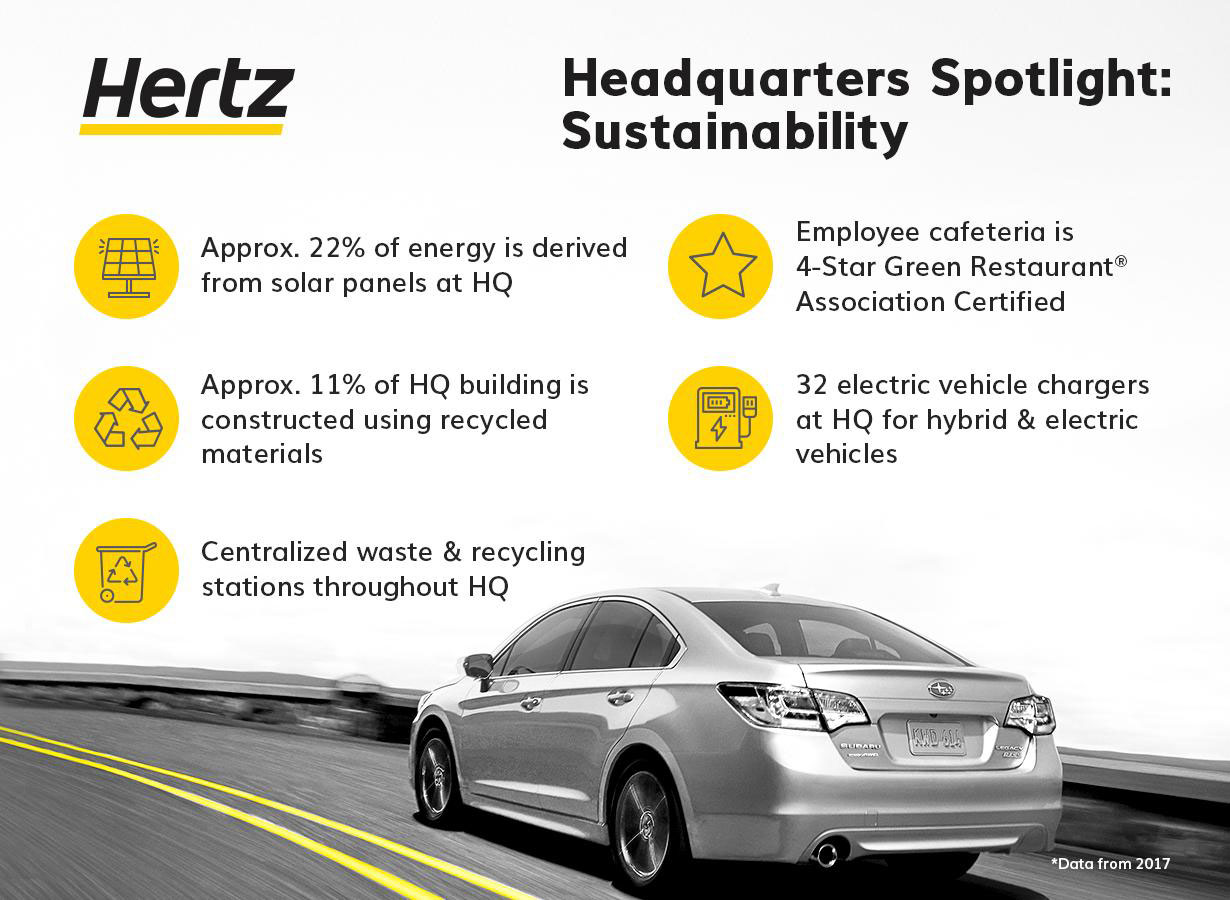 Career Opportunities at Our Global Headquarters
At our new world headquarters in Southwest Florida, our employees have the opportunity to build a lasting career in a variety of corporate positions. We need a broad range of talent to join us to help forge new directions and develop far-reaching strategies for our key assets, such as our brands, fleet, operations, channels, partnerships, and customers.
Great career opportunities exist at our headquarters across a number of functional areas including: Accounting, Analytics, Customer Care, Customer Experience, E-commerce, Finance, Fleet Management, Human Resources, Internal Audit, Legal, Marketing, Revenue Management/Pricing and Sales.
Although functional skills are highly important, we place the most importance on values and attitude. We are on the lookout for new employees who have a passion for delivering excellence in customer service and stakeholder success at every level of the organization.
We want people who are innovative and have a winning mindset, who strive daily to improve; who are team players; and hold themselves personally accountable every day. If these attributes describe you, then Hertz Global could be just the right career move.